Polyurethane Foam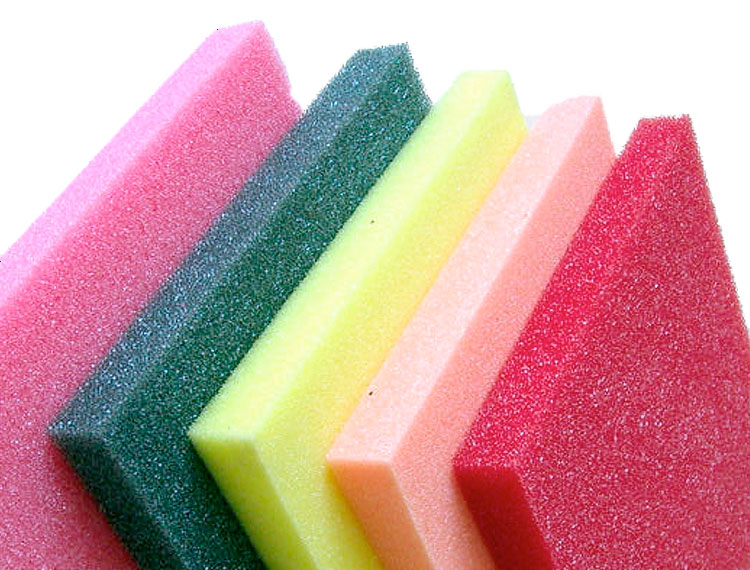 Polyurethane foam is commonly used as cushion foam in furniture, bedding and decorative pillows. It is also an ideal packaging material, typically used for shipping sensitive electronic equipment that needs maximum shock absorption.
Polyethylene foam is used in packaging when flexible foam is required but a firmer hold is needed. It is also used to cushion heavier parts due to its higher compression strength.
Cross Link Polyethylene Foam
Cross Link Polyethylene is a type of polyethylene with tiny cells. It is commonly seen in athletic equipment such as gym mats and martial arts protective gear.